THE Fleming MUSIC Scholars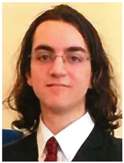 2016

George Benskin is the first Fleming Music Scholar who was selected as an award winner while in his junior year in high school. Upon his graduation from Northwest High School, Germantown, Maryland in June 2017, he received a $4,500 award from the Fleming Music Scholarship Fund.

The recipient of the 2016 Social Music Diploma from the National Piano Guild, George is a member of the Tri-M Music Honor Society. He volunteers to help at Tri-M concerts, participates in the church choir at the United Church of Christ of Seneca Valley in Germantown, Maryland, and volunteers for the Tacy Foundation, playing at assisted living centers and hospitals such as the National Institutes of Health. In addition to piano, Mr. Benskin is working on mastering another instrument: "his voice." In his spare time, he plays various tabletop games and takes part in roleplaying games, world-building, and writing fictional stories. Also, he composes music of many different genres.

In the Fall 2017, George entered Montgomery College-Rockville Campus as a concert piano major. After two years study, he will transfer to another university to gain an undergraduate degree in music composition. Mr. Benskin will pursue a career as a composer for movies, games, or orchestras or as a high school music teacher.


---


2015

Jennifer Su graduated from Chantilly High School, Chantilly, Virginia, in June 2015.

The 1st place winner of the 2015 Maryland State Music Teachers Association MSMTA Spring Ensemble Competition, Jennifer enjoys playing duets, accompanying, and playing in ensembles and, in addition to piano, she also plays violin and Guzheng (Chinese zither). She was a marketing captain on the Chantilly High School's FIRST Robotics Team 612, each Sunday, Jennifer volunteered as a teaching assistant at the local Chinese School for 1st graders who do not usually speak Chinese at home. She took Music and Computer Technology at Fairfax Academy and was co-composer of the soundtrack for her high school's play, "Radium Girls."

In the fall of 2015, Ms. Su matriculated to the University of Miami, Coral Gables, Florida where she majors in Music. She wants to experience "everything music" during her years at the University's Frost School of Music. After graduation, she wants to do more than just perform; she wants to become a versatile and well-rounded musician.


---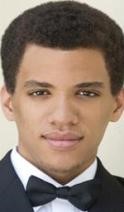 2014

Joshua Jenkins graduated from Duke Ellington School of the Arts (Washington, DC) in June 2014. He is the third Fleming Music Scholar who is also a graduate of Duke Ellington. In the fall of 2014, Joshua entered Temple University where he majors in Piano Performance. His future goals are varied and include becoming a concert pianist/touring recitalist, band leader, recording artist, and/or conductor of a major orchestra.
---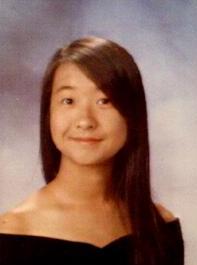 2013

A 2013 graduate of Paint Branch High School in Burtonsville, Maryland, Cheryl Wang was the recipient of many awards. She was an AP Scholar with Honors; received Certificates of Academic Excellence for outstanding achievement in English, Music, Social Studies, and Spanish; received a Certificate of Achievement for performing at the John F. Kennedy Center; performed at the Maryland Governor's House for both former Governor Bob Erhlich and current Governor Martin O'Malley; and was invited to perform at the White
House in 2004.

Cheryl's extra-curricular activities include Key Club, National Honor Society, National Math Honor Society, National Science Honor Society, Sociedad Honoria Hispanica, Psychology Club, National English Honor Society (secretary), Concert and Pit orchestras, and Ultimate Frisbee (captain). In her spare time, she enjoys playing the piano, drawing, playing Ultimate Frisbee, and reading.

Cheryl majors in Studio Art and minors in Music at the University of Maryland, College Park. Her future plans are to become an advertising agency graphic designer or an animator.

---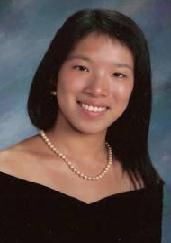 2011

Jessica Chia Liu is the first recipient of the Fleming Scholarship who was selected while a junior year high school student. A straight-A student, she graduated as valedictorian of Walter Johnson High School, Bethesda, Maryland in May 2012. The recipient of numerous awards, she received second place in the Miriam S. Gottlieb Memorial Piano Competition and in the Nora Lichtenberg Piano Scholarship Competition. She won both the chapter and district-level competitions in the Omega Psi Phi Talent Hunt and advanced to the national competition in Minneapolis, Minnesota in July 2012.

Some of Jessica's many extracurricular activities have included the National Honor Society, Spanish Honor Society, Math Honor Society, Science Olympiad; Maryland Classic Youth Orchestra, All-State Senior Band, and All-County Senior Band. For enjoyment, she likes playing volleyball and reading classic novels. Also, she serves as a freelance piano accompanist for soloists.

In the Fall of 2012, Jessica entered the University of Maryland, College Park to pursue a double major in Piano Performance and Government & Politics. After receiving a graduate degree, Ms. Liu plans to become a piano studio teacher and freelance piano accompanist.

---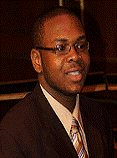 2010

Student Government Association President Clifton Williams graduated as valedictorian from Washington, DC's Duke Ellington School of the Arts in June 2010. He is the recipient of several prestigious competitions, including the Jack Kent Cooke Young Artist Award, the Omega Psi Phi Fraternity Talent Hunt Award, and the DC Public School Piano Competition.

Hailed as "the DC piano prodigy" in Sunday's Washington Post Magazine in 2009, Clifton has performed in several high-profile venues across the United States and abroad. He plays gospel, jazz, classical, and hip-hop music, but most important to Williams is his desire to be a well-rounded musician. When he is not practicing or accompanying vocalists or choirs, he enjoys doing studio work.
Clifton matriculated to Berklee College of Music in August 2010 to pursue a double major in contemporary writing & production and music education. Upon completion of his undergraduate studies, Mr. Williams plans to pursue a doctorate degree in music then go on to perform with top jazz and gospel musicians. His ultimate goal is "to be a world-renowned pianist—the best I can be."


---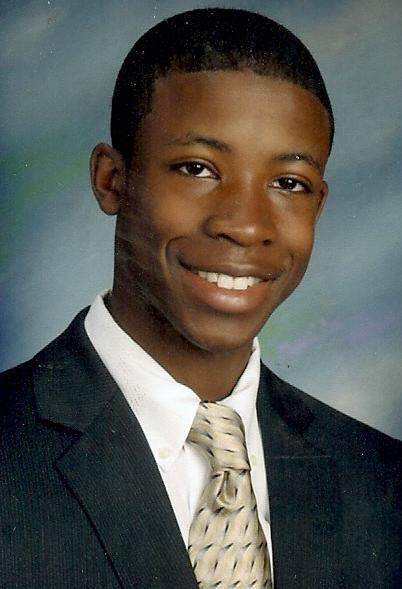 2009

Matthew Daley graduated from Winston Churchill High School in June 2009. While in high school, he served as 12th grade co-president of the Males of Color Organization and was a member of the varsity basketball team. In the Fall 2009, he began as a piano performance major and engineering minor student at the University of Maryland, College Park.
Matt is the recipient of several awards, including both the 2008 and 2009 Classical Piano Gold Medals-Montgomery County Academic, Cultural, Technical, Scientific Olympics (ACT-SO); the 2008 Maryland Distinguished Scholar Finalist Gold Medal; and, the Sphinx Scholarship.
After completing his undergraduate studies, Mr. Daley's aspirations are to attend graduate school at Carnegie Mellon University to study engineering and piano performance. He plans to receive both Master of Music and Doctorate of Musical Arts degrees.
---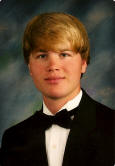 2008

Tenor saxophonist John Christopher Bauer, known as "Chris" to his family and friends, has been active in music throughout his entire life. Very active in his church, St. Rose of Lima Parish, in Gaithersburg, Maryland, Chris played in the rock band, was an intern for the Children's and Teen Choir, and a leader in the mission camp.
He is a member of Tri-M Music Honor Society, the international honor society that recognizes secondary music students for their musical ability, academic excellence, school involvement, and community service. An Eagle Scout, he plays in his own rock band and enjoys playing in jazz ensembles in his leisure time. Also, Chris likes to write music and enjoys construction and woodworking.
Mr. Bauer has studied saxophone with Paul Carr since 2004. After graduating from Quince Orchard Senior High School, Gaithersburg, Maryland, in June 2008, he set-off to major in jazz studies at Loyola University in New Orleans, Louisiana. His long range goal is to be a professional jazz musician.


---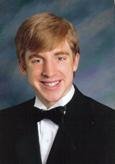 2007

A 2007 graduate of Watkins Mill High School, Gaithersburg, Maryland, Kyle Torrence, hails from Montgomery Village, Maryland. As a high school student, he was a member of the Drama Club, Chamber Singers, and All State Chorus. Kyle was named Regional Champion of the National Association Teachers of Singing competition, a finalist in the Classical Singers' Competition, and the recipient of the Superintendent's Performing Arts Award. In his leisure time, he enjoys listening to music and attending plays, concerts, and movies.

This classical vocalist made the decision to pursue an undergraduate degree in vocal performance at the Hartt School of Music, University of Hartford in West Hartford, Connecticut. His ultimate career goal is to one day sing at the Metropolitan Opera!

---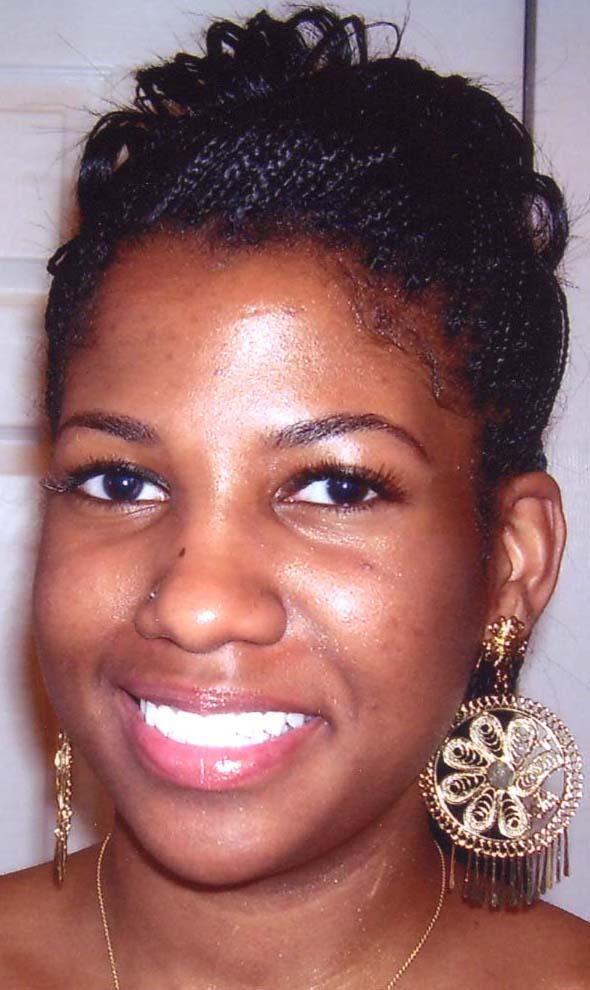 2006

In June 2006, Integriti Amberia Aryeal Reeves graduated from Duke Ellington School of the Arts, Washington, DC where she studied classical violin. While in high school, she discovered an appreciation for jazz music and, after further jazz study, began to embrace improvisation on the violin. During this time, she also began to explore her vocal talents and found an immediate comfort level as a dynamic jazz vocalist.

During high school, Ms. Reeves held membership in the National Society of High School Scholars and was listed in Who's Who Among American High School Students as well as on the 2004-2005 National Honor Roll. She was a member of the New Washingtonian Jazz Ensemble and is the recipient of the 2005-2006 Jay Berman Music Award. In September 2006, she began studies at the Johns Hopkins University Peabody Conservatory of Music in Baltimore, Maryland and received a bachelor of arts degree in jazz vocals. Ms. Reeves began pursuit of a masters degree in Vocal Jazz Studies at Howard University in the fall of 2010. She plans to become a renowned music performer.

---


2005

Carol Ann Cheung is a 2005 graduate of Sherwood Senior High School in Sandy Spring, Maryland. In addition to being an exceptional pianist, she plays both violin and bass. As a high school student, Ms. Cheung held membership in the National Honors Society French Honors Society, County Honors Orchestra, and Maryland Classic Youth Orchestra. She was the recipient of many awards and scholarships, obtained through both her outstanding academic performance and musical ability. In the Fall of 2005, Carol entered Indiana University at Bloomington as a piano performance major. She aspires to become a performer or music instructor, teaching privately or in a public school system. Ms. Cheung was the first recipient of the Attrus C. Fleming Music Scholarship.